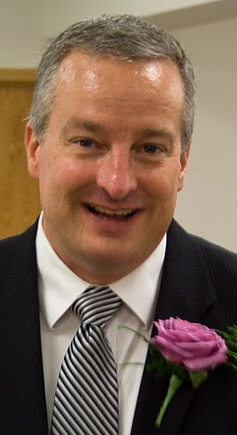 Our Minister
Steve Hamilton is the minister for the Battle Creek church of Christ.
After many years in secular life, Brother Hamilton was asked to preach full time for the Kearney church of Christ in Kearny, Missouri. He worked there for 5 years before relocating to the Black Hills of South Dakota. For 7 years he worked with the Southside church of Christ in Rapid City before planting a new congregation in Hermosa, South Dakota. That church has since moved to Rapid City in their present location on Centre Street. He is now in his 18th year working for the Lord in the Rapid City area.
Mr. Hamilton holds a B. A. from Glenville State College, West Virginia. He is a retired Major from the Army National Guard. He has flown nearly 1300 flight hours in a UH-1 "Huey" during his military service. He also works as the Supervisor and Coordinator for the Student Transportation Center with the Rapid City Area Schools.
Brother Hamilton has been a Christian for over 48 years. He has been married to his high school sweetheart for 38 years. They have 4 children and 10 grandchildren.
The Lord has been good to him, his family and the Battle Creek church of Christ. He would love to meet you if you get a chance to pass through Rapid City, in the Black Hills of South Dakota.